Profile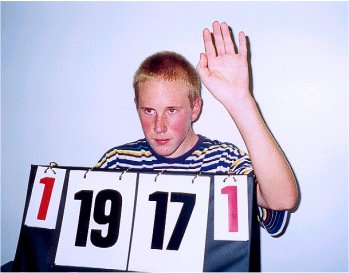 Over 98 young people under 16 have qualified as Junior Table Tennis Umpires at the Halton Table Tennis Centre. Matthew was one of the first 3 in England to get this new award.
Halton Table Tennis Club was only founded in 1999 when the new table tennis facility was opened at the Halton Stadium, Lowerhouse Lane, Widnes.

Sport England Lottery grant provided £2.31 million pounds towards the new West Stand, which was for community use and for the Halton Regional Table Tennis Centre. Halton was identified as a location for a regional centre in the Focus Sport plan of 1992. Halton Table Tennis League formed a partnership with Halton Borough Council to develop the project and form Halton Table Tennis Forum.


A development plan was produced for table tennis in the Borough from playground to podium; the plan included schools development from primary through to college; sponsorship of National competitions and attracting top players through the promotion of International England matches, National events and entering competitions.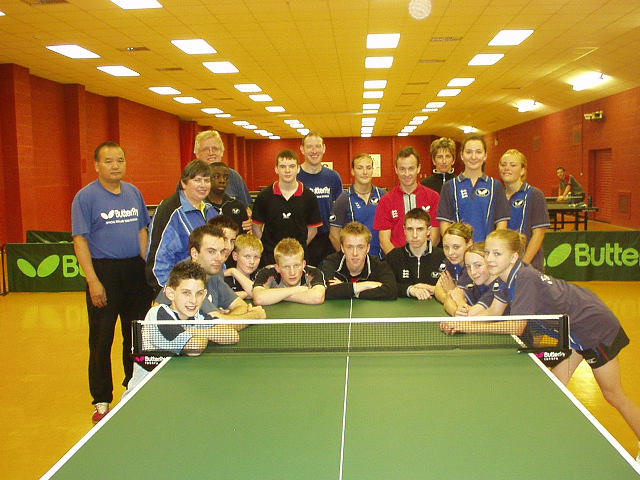 England coaches and junior teams training at Halton Regional TT Centre 2004
Already our young players are starting to climb the England ranking lists. Halton Table Tennis Ltd was formed in 2000 which includes Halton TT Club, Halton Summer League and M& N Halton TT League.

It is registered as an ETTA Premier Excellence Club; Premier Ability Club and was ETTA and CCPR Club of the Year 2000.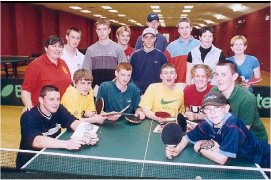 SS Peter & Paul RC High School. 17 young people obtained CSLA Young Leader Awards for Table Tennis, which was a national pilot.
There is a programme, which includes general practice for all ages; coaching for all ages; training to become a coach, umpire, or organiser; skills awards for young people; and competitive play from beginners ladder to British League.
Halton table tennis is represented on Halton table tennis Forum which has an overview for the development of Table Tennis in the Borough with representatives of local schools and Halton Borough Council Sports Development.
The Mayor of Halton is the President of the Halton TT League.